About
Clean
and
Cure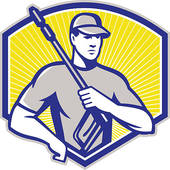 Clean and Cure is a speciality service contractor providing expert care and restoration services on Stone, Brick, Tile, ACP Surfaces for both interior and exterior. We specialize in Heritage Monuments and all types of Architecture.
We confidently tackle all surfaces regardless of size or surface type, restoring the area to its former glory every time.
We have a highly qualified and experienced team, utilizing the latest cleaning techniques to achieve the best possible results under the guidance of Mr. Sandeep Garg, Chairman, who himself is a qualified engineer and has a vast experience of more than 29 years.
The R&D wing of the company is continuously developing new technologies and formulas at economical cost using the best raw material to cater a global market..
Whether your Stone, Brick, Tile or ACP surfaces are 2 or 5000 years old, Clean and Cure experts will evaluate the condition and determine the best procedure to return it to its original beauty.
Clean and Cure is committed to aesthetics, innovation and technology as it is our passion, and that distinguish us from the competition.
"We give you more value for your money than any other stone care company"
Our
Mission
The mission of the company is to become a global leader in cleaning & restoration services
Our
Vision
A Clean and Cure world, seeks to make this world a clean and cured place.
Our
Experience
Vast experience of more than 29 years.
We Provide
the Best

Our expert team has years of experience and know how to customize our service to meet all your cleaning and restoration requirements to deliver quality results with a great attitude in a timely manner.